Forest School
Outdoor life is an important part of the Hurst Lodge experience and through Forest School, students of all ages have the opportunity to embark on their own journeys of discovery and exploration within nature.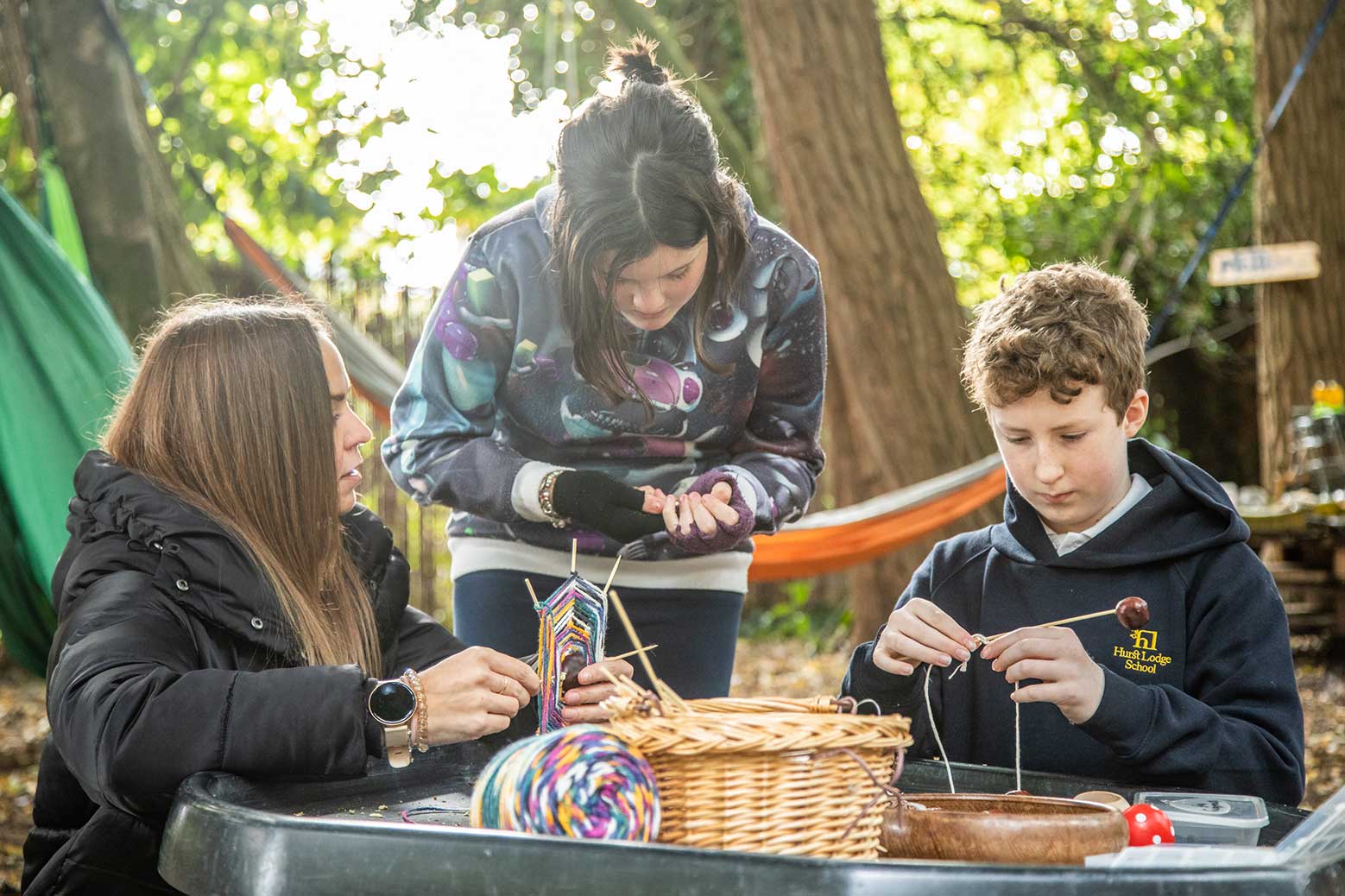 Forest School helps children develop a range of valuable life skills, building confidence as individuals and an understanding of the value of collaborative activities. Our tailored programme has also been developed to promote mental health wellbeing for all who participate.
"Forest School takes place in a woodland or natural environment to support the development of a lifelong relationship between the learner and the natural world. Forest School uses a range of learner-centred processes to create a community for being, development and learning."
Forest School Association
There are weekly age-related sessions throughout the year for each tutor group. During this time, we tailor the experiences according to the needs of individuals and the group. This could involve:
Guided learning on how to create fire from natural resources
Working in a group to build a shelter
Spending precious downtime relaxing in a hammock
Promoting the life skills of communication, discussion and inclusiveness
Simply playing collaboratively in the mud kitchen
To ignite the children's imagination, we present them with a range of resources, such as pallets, planks and sticks, which become prompts for creative play. They will also get the chance to experience cooking over an open fire and sharing food together outdoors.
While students are given the chance to choose activities, we also encourage them to try new challenges that are on the edges of their comfort zone. Within a secure environment, this helps build confidence and strengthen resilience, preparing them for the challenges they will face in later life.
As facilitators, we never cease to be amazed at how their characters grow and blossom. They leave each session feeling self-assured and refreshed, ready to embrace their classroom studies.